David Hero
Astrologer - Spiritual Wise - Futurist - Phone Predictions - Insight - Face Resets - Pagrati Attica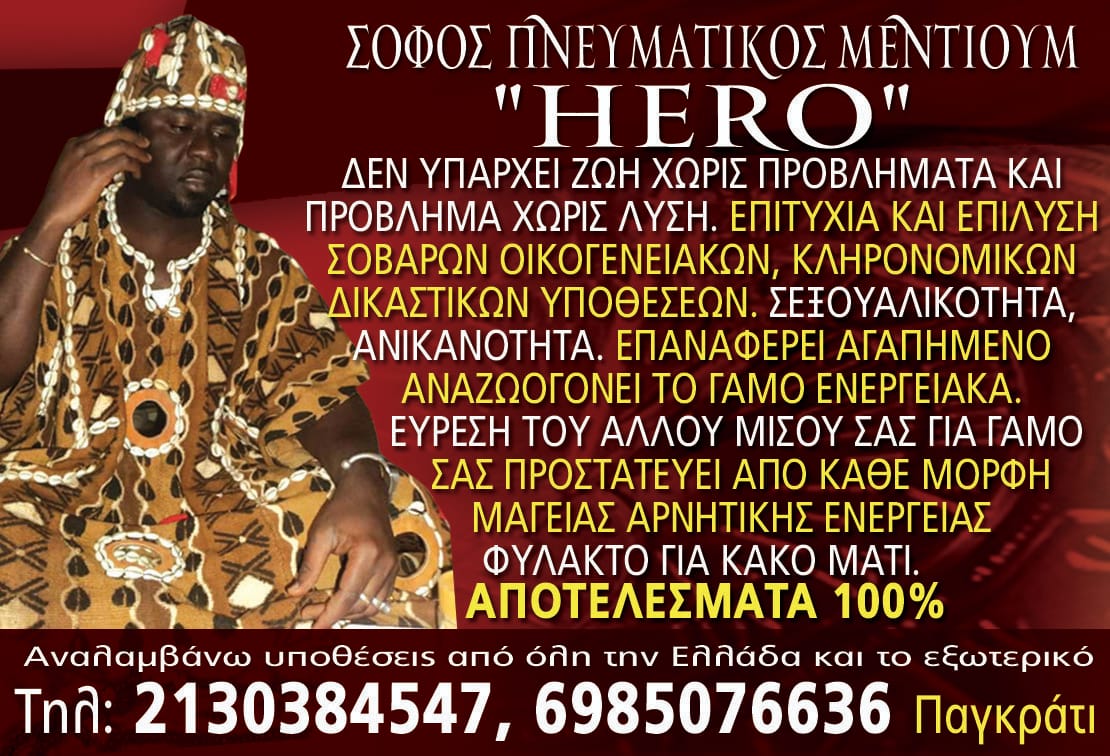 WITH over 20 years of experience wise spiritual teacher HERO makes future predictions with accuracy.
David HERO is a powerful psychic, born with a special gift of clairvoyance.
His gift, he inherited it from his HERO father.
If you have any problem that has not been solved, for whatever reason, please contact the medium David HERO.
He has the highest knowledge to remove the problems from the world, for example, solving black magic, marriage problems, career, immigration, health, family problems, misfortune, no matter what the things are, he can help you solve them soon.
The great psychic David HERO works for you with 100% success and guarantee removing the problems of the world.
Call him now for an appointment 7 days a week.
TRUST US FOR EVERY PROBLEM IN YOUR LIFE, TOGETHER WE WILL FIND THE SOLUTIONS